2019-01-06
eXer Webbinar and member questions
Full presentation of eXer products, member questions, an explanation of what will happen when the Viridi goes public on the market in march and more interesting details. Presentation in Swedish.
---
2018-12-30
Our 3rd trip to Schweiz
Time for the third trip down to our cultivations in Switzerland. As before, ALL participants get a really good offer on our products.
Going from Veberöd on 28/2 (Thursday) at 20:00 with a pick up in Malmö at Svågetorp about 21:00.
---
2018-12-30
Exclusive and Limited Edition watch
Diamond Members - Now you can buy the eXer exclusive and Limited Edition watch!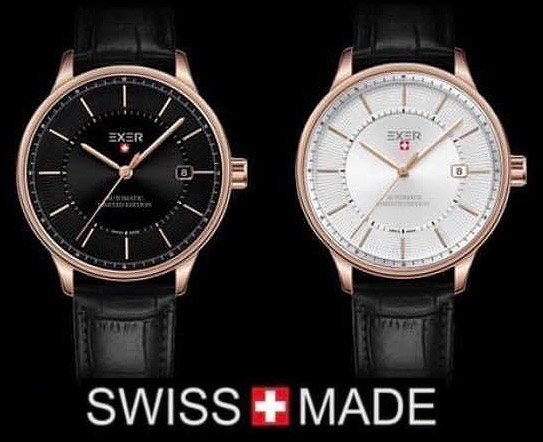 With a classic look and details that relate to us, as a company, we have designed a fantastic wristwatch. The watch has the quality stamp Swiss Made and an automatic clockwork from the Swiss ETA. It is now available in limited edition of only 100 copies per color.
Pre-order now for SEK 4,995
You can also buy the watch later, but then at the regular price SEK 6,995.
How to order
Payment is made from your backoffice eXer wallet or via Swish and Bankgiro (write your username and color white / black). NOTE! No commission on the watch.